A new 10 inch deep version of the industry leading NF1412 design, allowing installation of larger equipment while still allowing space for power outlets, cooling fans and other accessories. These rugged JIC style NEMA enclosures are molded from durable UV stable and corrosion resistant fiberglass reinforced polyester (FRP) with a UL94-5V flame rating. The FRP material is dent-proof, non-conductive and RF transparent for compatibility with wireless equipment. They can be easily drilled and modified by the installer as needed. These enclosures feature improved stainless steel hinges with high quality 316 steel hinge pins for lasting durability in even the harshest of coastal conditions. The gasketed door includes stainless steel quick release latches with padlock hasps.
Many models are available including powered, vented, thermostatically cooled and heated as well as any custom-milling you might require for your application.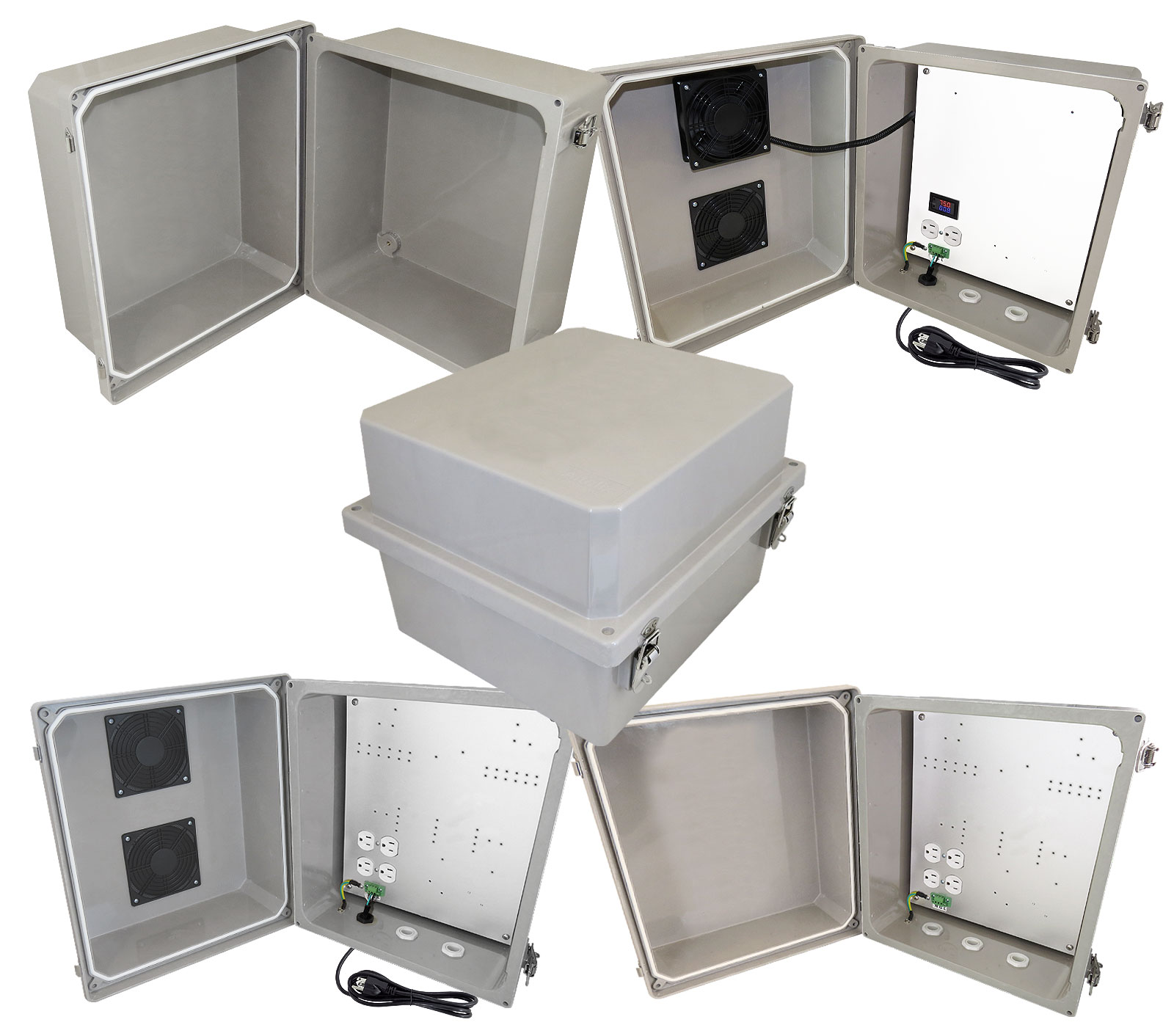 Click Here to view the NF141210 Series Enclosures.
Recent Posts
Introducing new ways to spend your Altelix Rewards points towards Altelix Gear including T-Shi …

A new 10 inch deep version of the industry leading NF1412 design, allowing installation of larger …

From wall and DIN rail mounts to weatherproof enclosures, Altelix turnkey products are designe …